After all the years I've owned a lathe I finally decided it was time to try my hand at turning a pen.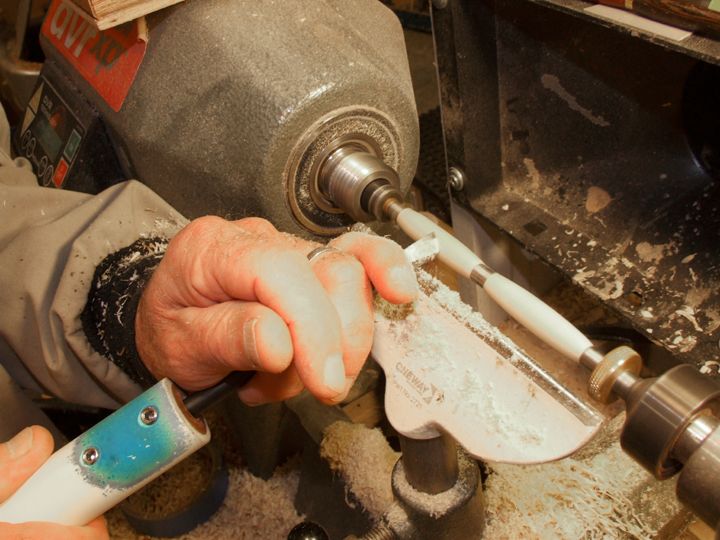 Fortunately one of the club members lives nearby and is quite good at it. Very good in fact. So we spent most of yesterday afternoon in his shop. It was a good deal easier than I had anticipated.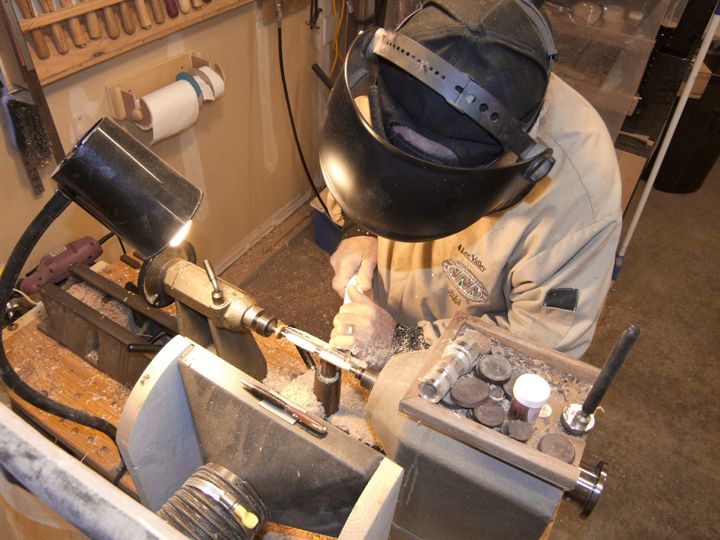 I know, no shot of the finished product. I made two from kits Ron had for the 'Freedom Pen' program where turners make them and send them to service men and women overseas. I left empty handed but not short on enthusiasm and a new found avenue for my wood turning hobby.
Thank you, Ron!