I started a new part time job about a week and 1/2 ago.
I'm doing small gas engine repair for my local chainsaw/mower shop.
Love the job so far. The owner is great and his wife is the office/store manager.
We go to talking and I told them I did woodturning. She became real interested. Asked me if I could make something for an autistic child.
I replied that I never did one especially for a special needs child but would love too.
Further discussions revealed the the child loves to carry around sticks. Whenever he goes outside he finds a stick and takes it with him.
I told them that I make wands for the local kids and would be happy to make one for him.
Here is what I came up with.
I'll give it to them tomorrow.
The overall wand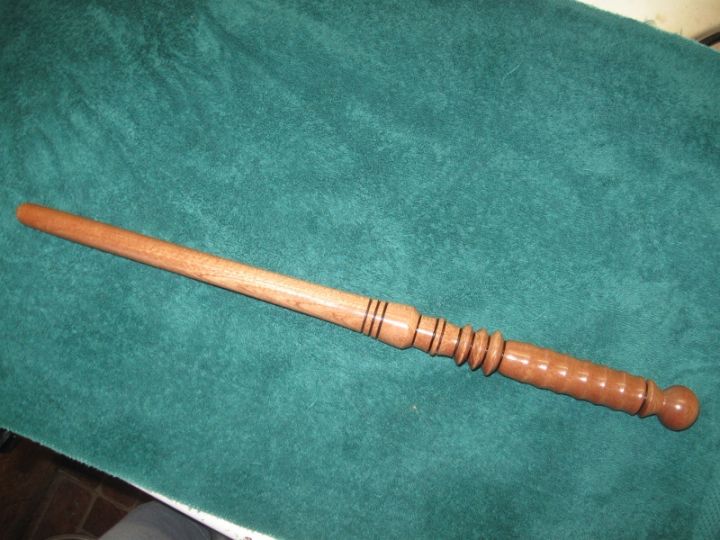 See "wand4"
Here it is next to standard butter knife

See "wand3"
Closer look at the details

See "wand2"
I finished it with beeswax. So completely safe.

See "wand"
The wood is African Mahogany.
The burn lines are done with a short section of Nichrome wire stretched between two dowels.
All turning done with skew (as a personal challenge)
Left the handle large so it is easy to carry.
All crisp/sharp details smoothed with sanding to prevent injury.
Thanks for looking,
---Nailer---
_________________
No regrets, just some interesting results.
email:
nailed_nailer@yahoo.com