Since my small stroke I have been limited in shop time, mostly cleaning. But I did get a few things done for Christmas. I had to Finnish this week before surgery on Monday, so here they are.
First, 5 pierced earring holders for my daughter, grand daughters and daughter-in-law.

See "Pierced Earring Holders"
Next is a shaving kit for my son-in-law. Engraved with his name and this Christmas date. Alternative Ivory. Nasty to turn.

See "Shaving Kit"
And a set of pens and pill holders for a friend that is treating me to dinner before surgery on Sunday evening.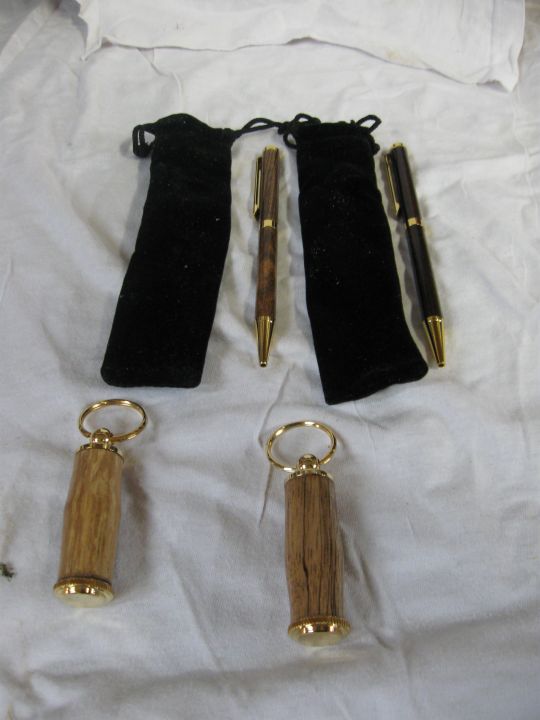 See "Pens and Pill Holders"
Also a couple of boxes posted in Infeed.
Thanx for lookin'.