More 'stuff from the lathe:
A rather simple walnut bowl -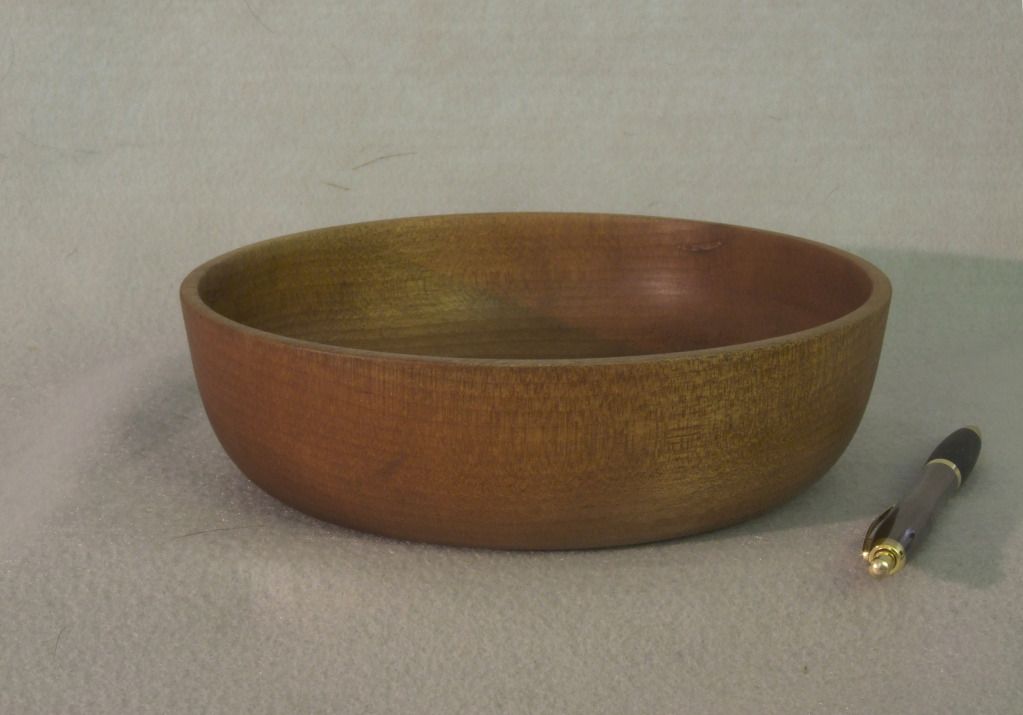 Spalted maple is a favorite medium. This one's about 5" in diameter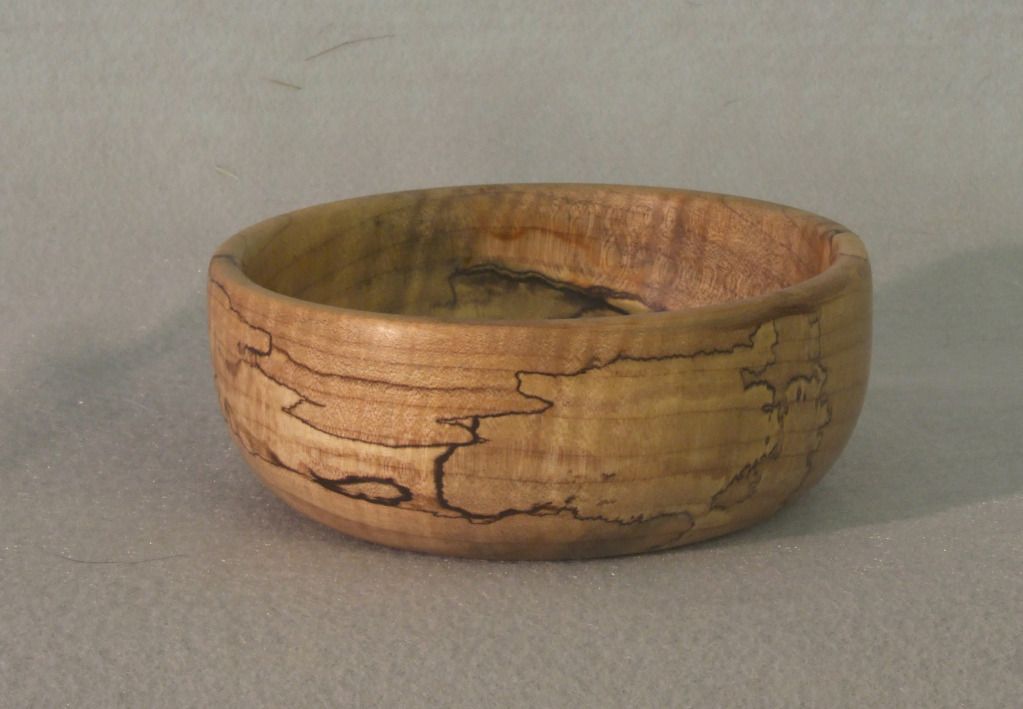 I tend to turn bowls with a thicker wall than most just to give them more substance. These are all intended for use rather than shelf display.
Haven't done a lot of natural edge pieces. This is one of the few I managed to pull off fairly well.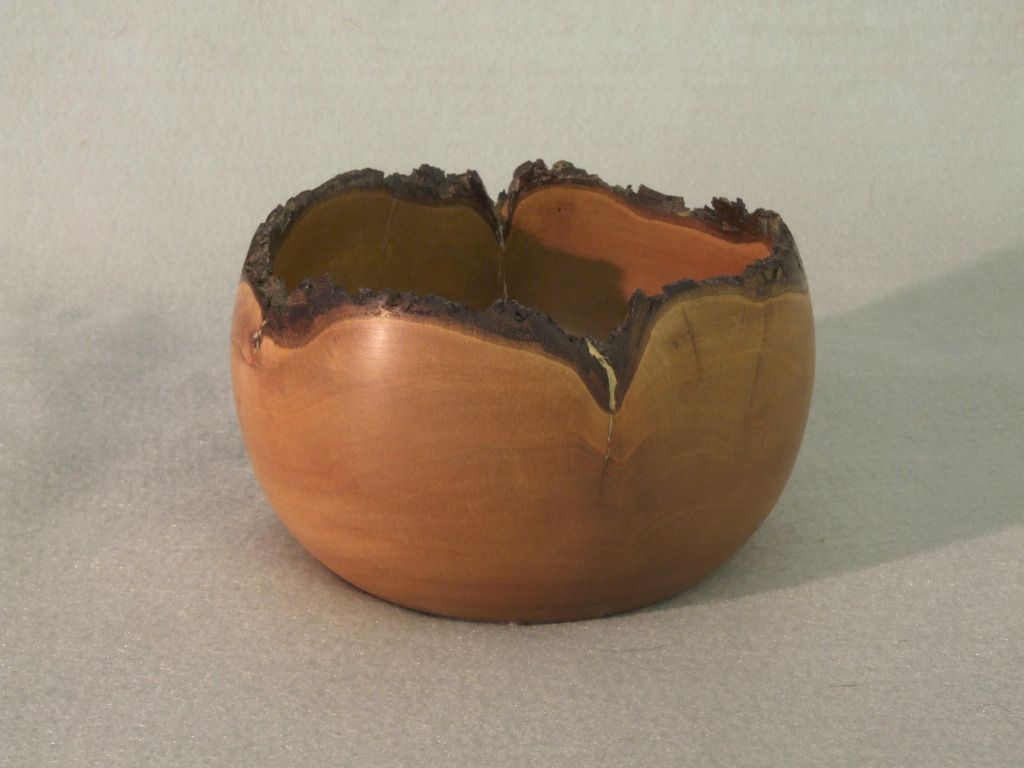 Another favorite and plentiful material in these parts is big leaf maple burl.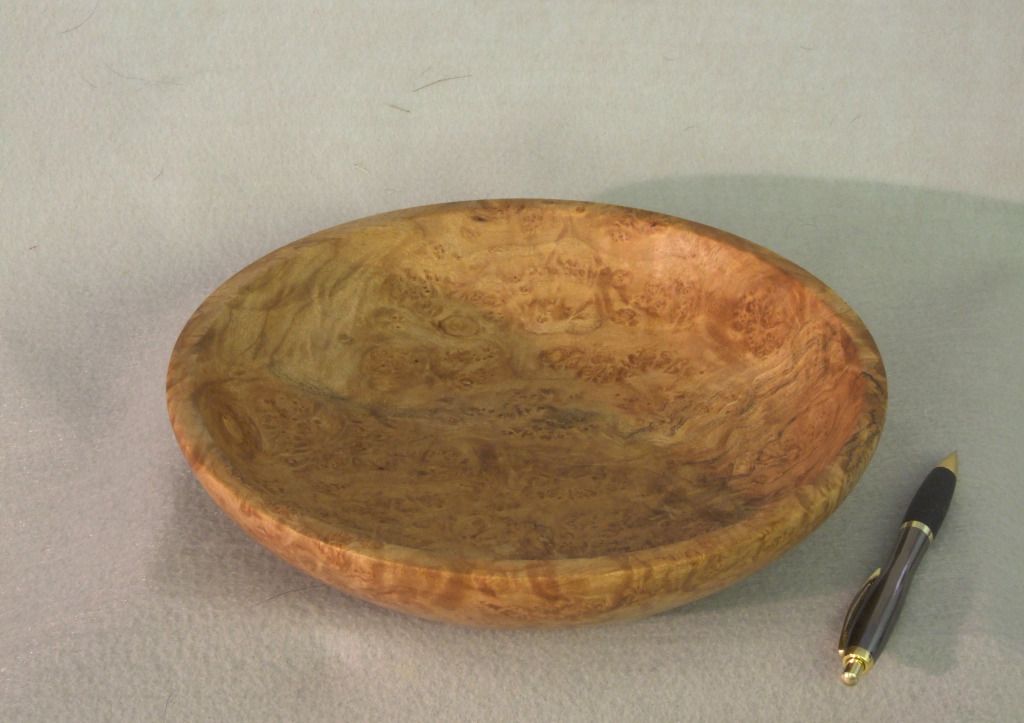 Black locust. Not one of my favorites. It's quite hard and doesn't smell all that great. It is pretty stable once dry, though.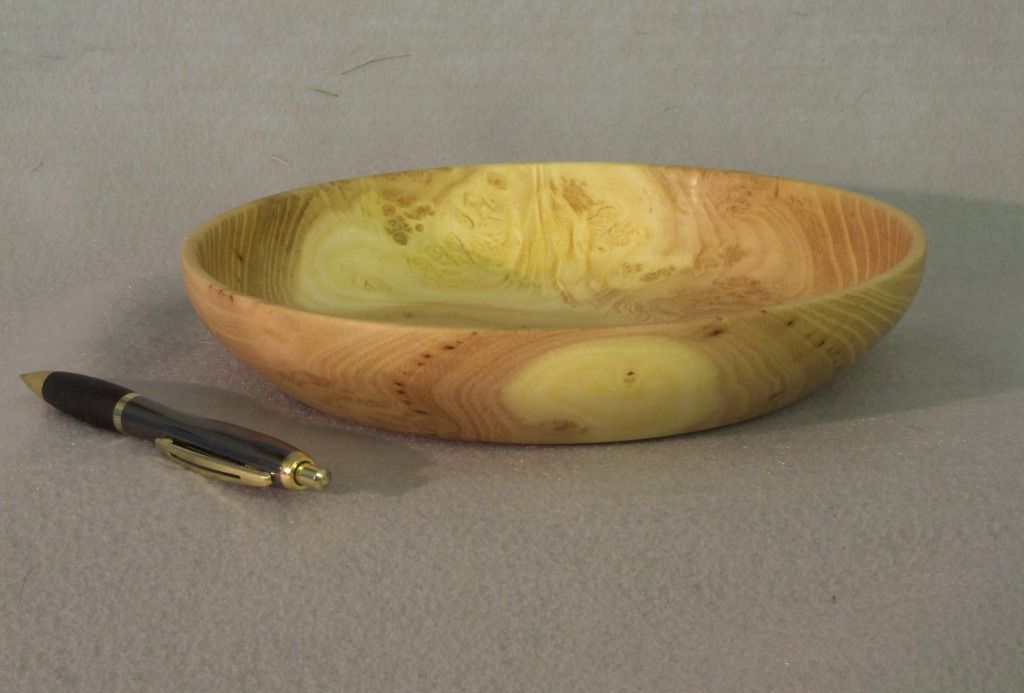 This walnut platter was my first attempt at making "feet" on a large piece. I think I need to invest in a sanding disk for my drill motor! Removed most of the waste between the feet by hand with a chisel on this one.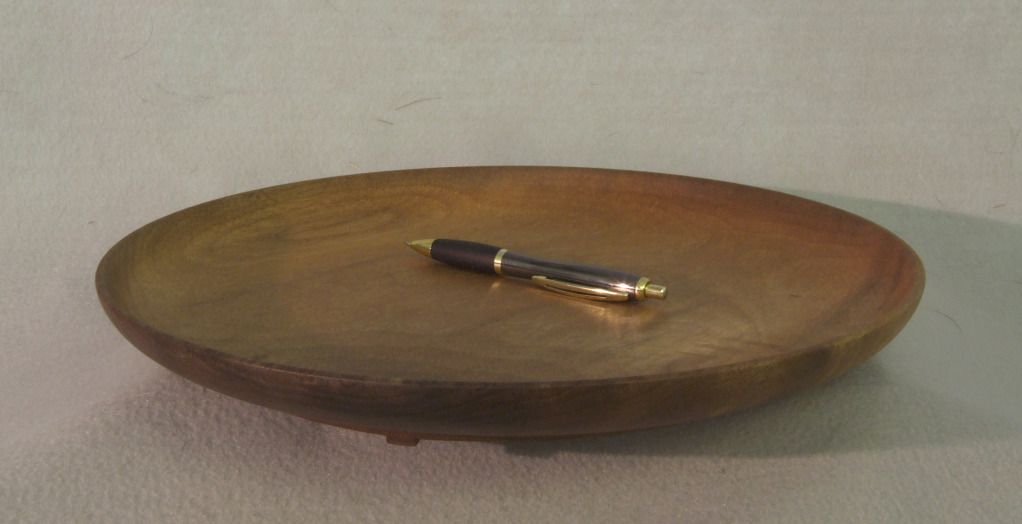 Finish on all these is beeswax & mineral oil except for the natural edge piece which is shellac.
Comments/critique welcome.