I spoke with my neighbor last week, who is Mormon. Yes they do follow the practice of carrying small quantities of olive oil with them. I looked at the pill containers, and while they do have an O ring seal for the screw on cap, the 2 end pieces which actually seal to the tube are just press fit in. While that may be enough to keep pills dry, it's not enough to keep oil from leaking out. I am just conserned about some one carrying it and having leak all over their pants. So, I took some advice from a friend, and paid a visit to a Lab Supply store and bought some small glass vials for about fifty cents each. Then just turned a small housing for the cap and vial from Olive Wood.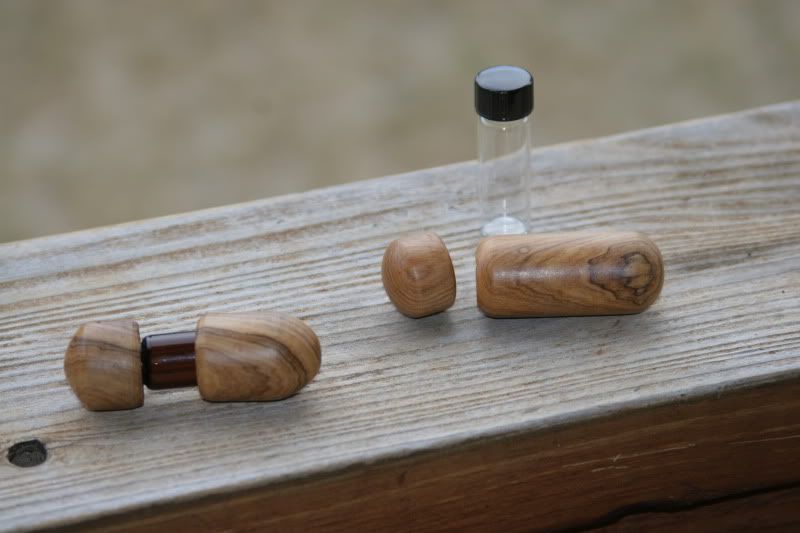 I used a 15mm bit to drill out the housing for the bottle, and a 16mm for the cap. Then CA Glued the cap and bottle into the respective housings at a point that the grain aligns when the cap is fully tight.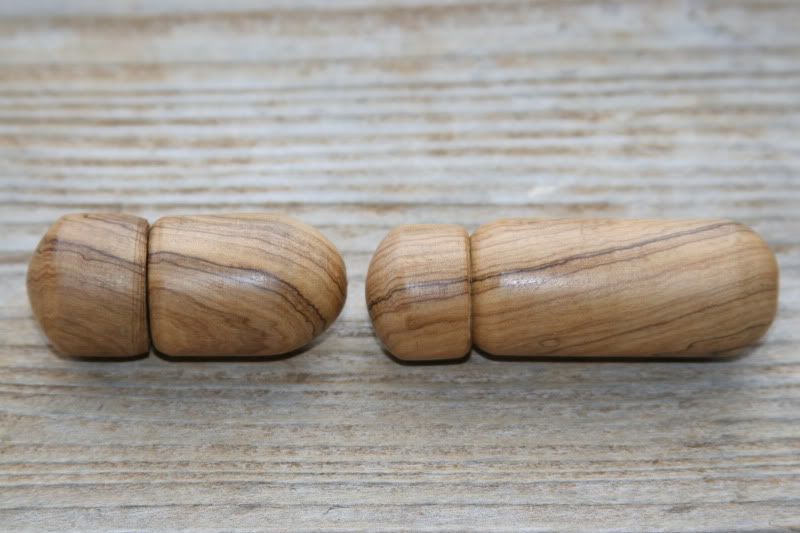 They aren't quite as pretty as I'd like, and I need t refine the process some. For one thing, it took over four hours to turn just these two. In order to make them marketable, I'm going to have to get that time down to a fraction of an hour each. This will be tough, but most are probably not willing to pay more than $10 for one.
I also turned my first Inlay pen.
_________________
Frank
WWACOAUX#1
"I love the smell of Sawdust in the morning, it smells like, victory."
WWA'ers I've met: Popeye, Ed Avery, Stephen Wolf, Rockfish, Rodedon