As most of you know, I've been laid off for about 3 months now. With no calls for interviews, and feeling like I'm throwing my resume into one black hole after another, I've started thinking of other sources of income.
Pen turnings:
From Left: Zebra Wood Pencil and Pen, Purple heart Pen and Pencil, Satin finish Kingwood Pen, Curly something pencil and pen, and Lignum Vietae Pencil and pen.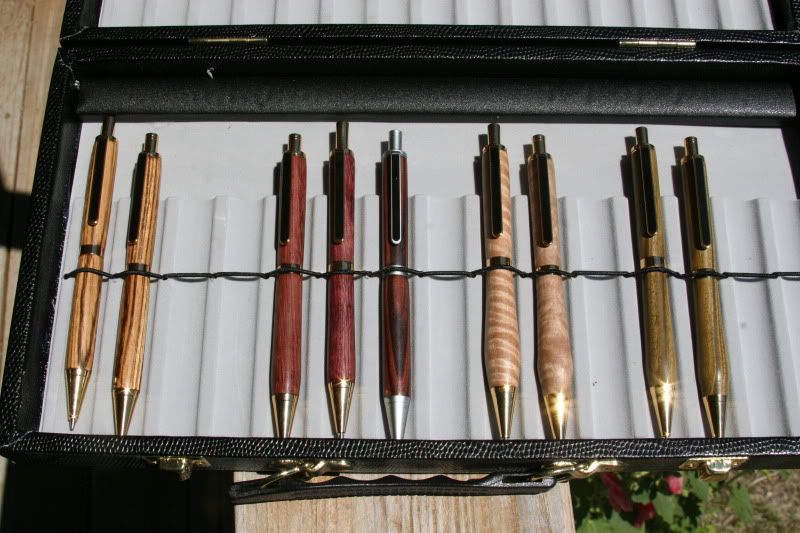 There was supposed to have been a Kingwood Pencil, but it blew up on me during the prep. The 2 lignums were actually a present for Jo. They were made from a cut off of a shadow box we'd built in memory of her Mother a few years ago.
The two Curly somethings didn't take the finish too well and look like they have no finish at all. A very open grain wood, and I still have some more.
All pen sets are Slimline Pro, 8mm.
_________________
Frank
WWACOAUX#1
"I love the smell of Sawdust in the morning, it smells like, victory."
WWA'ers I've met: Popeye, Ed Avery, Stephen Wolf, Rockfish, Rodedon