I finally got something turned I want to share. It is not a glorious free form, hollow vessel turning. In fact it is rather silly, useless and I love it. Mostly because it will always remind me of my once in a lifetime chance to visit Target Field in Minneapolis for the first home game. I was lucky enough to get to go so of course I had to buy a piece of memorabilia. I thought this colorful ball would fill the bill but after a couple weeks I knew it needed the proper presentation so I turned this small pedestal.
The game was great, the field is beautiful, the day was perfect and I'll probably never forget it.
The wood is walnut, from a tree branch from my BIL's property.
Thanks for looking.

See "pedestal"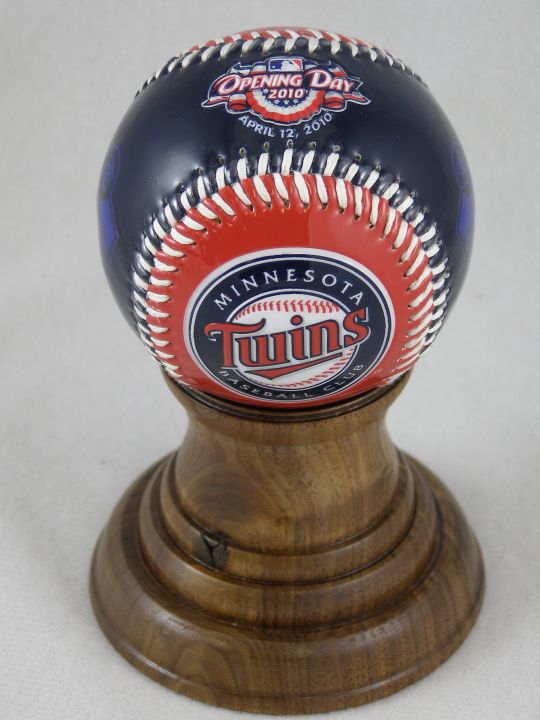 See "pedestal with ball"