I loaded up the lathe and stand and tools and some blanks and hauled them over to my friend Paul's place yesterday, for a little Turning Party. It also Turned out to be a belated birthday party for me.
Anyway, I worked with him and his son's on some techniques for turning bottle stoppers and other pieces with end grain, and also walked them through the process of turning a small bowl. I knew it'd be small as I started with a 4 X 4 x 2 blank of Coyote wood, that I'd picked up a Rockler's awhile back. I'd never worked this kind of wood before, and this was the first Properly Turned bowl I've done, so it was a learning experience for us all.
Instead of cutting the blank round with the BS, I just chucked it up square and started turning it. That was a mistake.
Lots of catches and blowouts, but I gutted it out and finally got it turing smooth. This is a tough wood and I had to re-sharpen about 3 times in the process. Once it was smooth, it turned quite nicely though.
I later turned a handle for a Magnafying Glass, from some curly Red Wood.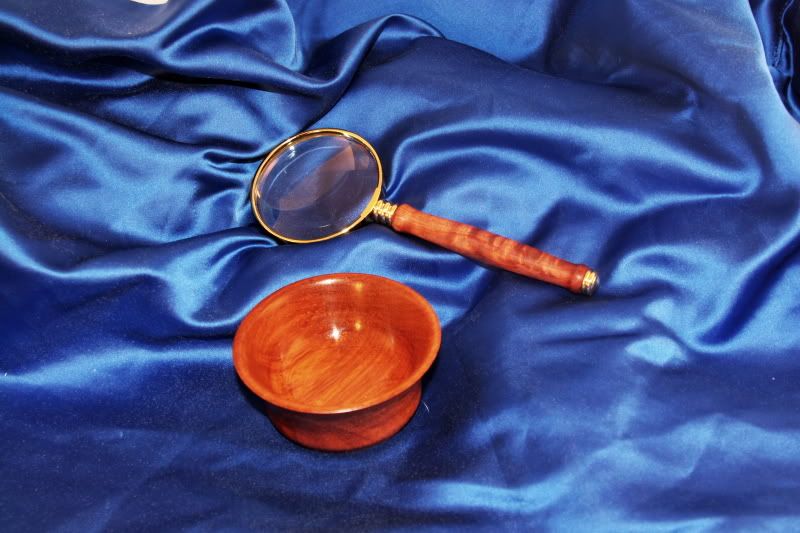 Zoe supervising my work: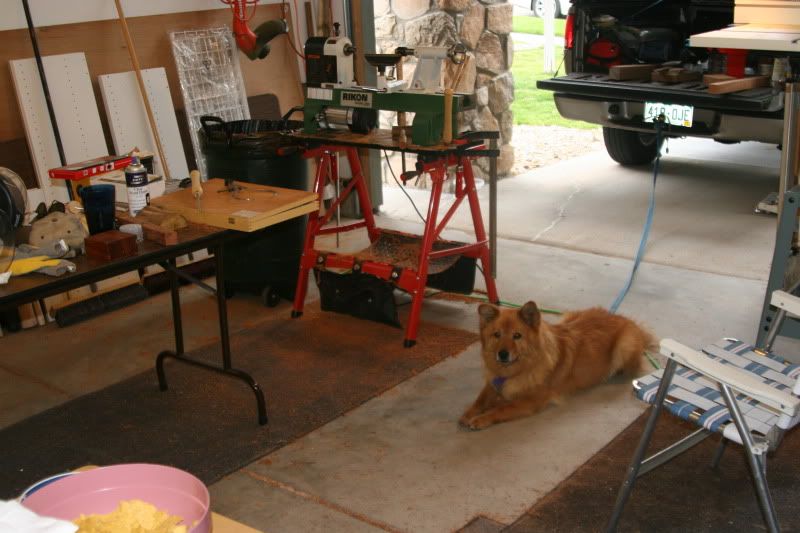 The bowl turned out a little heavier at the bottom than I'd have liked but other than that I'm pretty happy with it. Well, that and the fact that it's little larger than a shot glass.
Paul and his son's turned a few pens, and later, John Donnellon a retired AF BG and the Boiler Tech for McMurdo station this comming season, showed up with his wife. Paul demonstrated to him how to turn a pen, it's so cool seeing someone who I'd thought to turn pens, turn around and teach someone else.
Paul demonstrated by turning a pen from Red Heart for John's Wife, then we got John going on making one for himself.
Here's John and Paul preping the blank:
Here's John, at the lathe: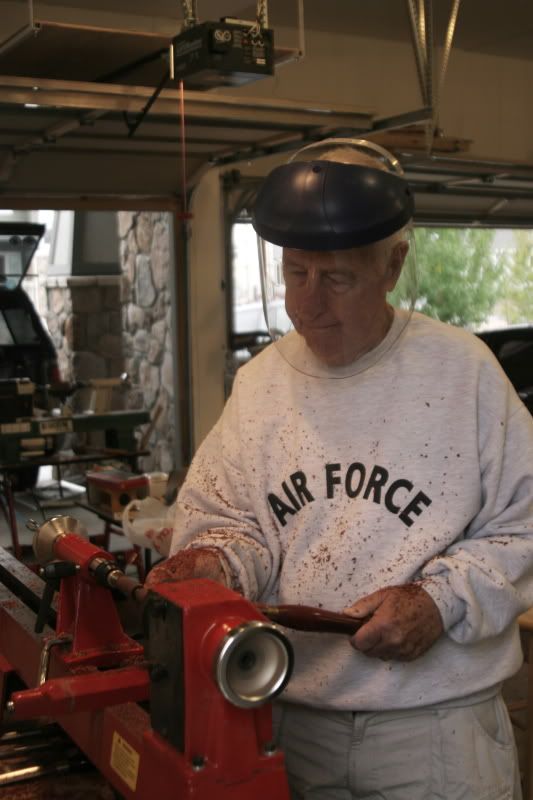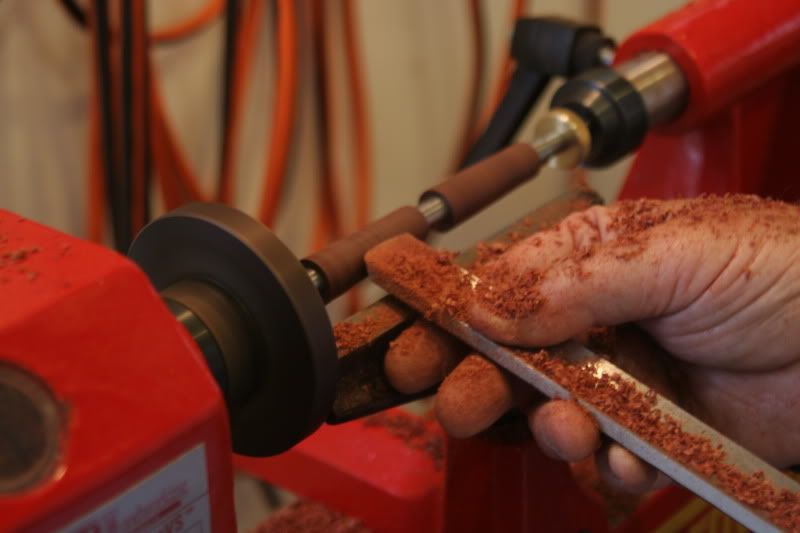 A really great way to spend a Sunday afternoon, and after the turing, Paul fired up the grill with some burgers and bruats and we had a great supper.
_________________
Frank
WWACOAUX#1
"I love the smell of Sawdust in the morning, it smells like, victory."
WWA'ers I've met: Popeye, Ed Avery, Stephen Wolf, Rockfish, Rodedon